Professional Tree Removal and Cedar Hedge Trimming in Ottawa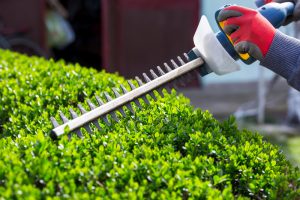 Cedar hedges are a relatively simple way of providing privacy to your home compound and yard. These are easy to grow plants that also add a formal lovely look to your landscape. They are evergreen providing an all year color and interest. However, they also require maintenance and pruning to keep them looking neat and sharp.
In Ottawa, there are quite a number of species of cedar trees which can be used for hedges. The most common species of cedar wood in Thuja occidentals which is commonly called American arborvitae, Northern white cedar, Eastern arborvitae or Eastern white cedar.
Choose the Location Well
You must be very cautious while selecting where you place your cedar hedge. These non-dwarf plants can reach heights of about 15 feet for the Thuja occidentals and 60 feet for Sudwelli if not properly maintained and pruned.
Avoid placing the cedar hedge close to a path, like a walkway or a roadway where you will use salt during the winter. This is because of salt damages cedar hedges. The other don't is you should avoid planting cedar hedges near steep slopes that cause loss of moisture. For the best growth, it is key to plant your cedar hedge receives full sun to part shade.
How to Cultivate Cedar Hedges in Ottawa
These plants prefer to be planted on organically rich soil which helps maintain the moisture. It is important to place the plants 12 to 18 inches apart from each other when planting. Mature cedar hedges need to be fertilized every fall or spring.
For the first year, the cedar hedges do not require pruning as they are only under 3 feet tall. As the hedge matures it will serve you well if you begin pruning in early spring. The shortest plant will act as a guide, trimming off the tops to match it and light trims on the sides.
If the goal was to encourage more height the leader which is the topmost should not be trimmed. It can also be pruned lightly to encourage more height.
Pruning of cedar hedges in Ottawa goes on throughout the summer to prevent the winterkill of freshly pruned branches.
Cedar hedges are quite the best boundary plants as they do not have any serious insect or disease problems and the effect of infestation is usually minimal. Cedar hedges should be pruned during spring or fall and all through the summer to keep them neat giving your yard that formal look.