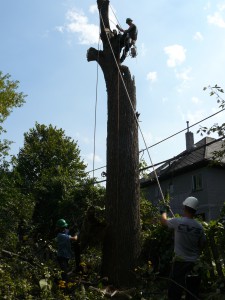 Crowe Tree and Hedge is owned and operated by Kevin Crowe and was established in 2002.  Kevin has been in the industry for several years and has developed a passion for tree work. Our staff are exceptionally trained in safety and tree maintenance. We operate a fully insured tree service with all necessary equipment.
Our ISA certified arborists have the skill and knowledge to answer any questions and perform any tasks in the field. We take deep pride in our ability to provide a professional and safe work environment for our employees and valued customers.
We take the time to listen to our customers and assess each job to provide professional recommendations. Each year, we are gaining more repeat customers due to their trust and confidence in our services.